Diocesan Prayer fellowship on every Wednesday morning from 10:30 AM – 11:30 AM Houston Time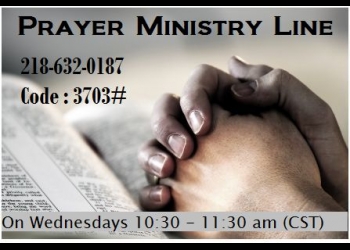 Houston : As a ministry of the Prayer Fellowship of Diocese of South-West America, a telephonic prayer fellowship will be organized every Wednesday morning from 10:30 AM – 11:30 AM beginning on October 13, 2010. The conference number to be used is 218-632-0187 and the pass code is 3703. This phone number can be accessed every Wednesday from 10:30 am onwards.
Wednesdays were already allocated as Days of Silence and Meditation by the Diocesan Office and it seemed natural to broaden this to the faithful so that they could also benefit from this allocated meditation time. The prayer fellowship will be led by the Director of Prayer Fellowship and Mission work, Rev. Fr. K.Y Wilson. The conference call will be originated from the Diocesan center located in Houston.
Through this new ministry, the members of  the Diocese will have the opportunity to hear a weekly devotional message and take part in intercessory prayers for those with special requests, especially the sick. For further information please contact the Diocesan center at  281.403.0670.
Past Recordings of the Prayer Line Ministry can be heard here.
Everyone is welcome and are encouraged to take advantage of this innovative venture to strengthen their spiritual nourishment.