Go in Peace Good and Faithful Shepherd. H.G.Zacharias Mar Theophilos Metropolitan Entered Eternal Rest.
"പോവുക സഹജാ തേ ഭുവാസം നീരസീച്ചോനെ,
ആ രാജകുമാരന്‍ പാര്‍പ്പീക്കും മണീയറതന്നീല്‍
നീ വിട്ടാേരയും സുതരേയും വേര്‍പ്പെട്ടെങ്കില്‍
വാനവരുടെ നാട്ടീല്‍ നീന്നെയവന്‍ നീവസീപ്പീക്കും''
പരീശുദ്ധ പിതാവേ, സമാധാനത്തോെട പോവുക.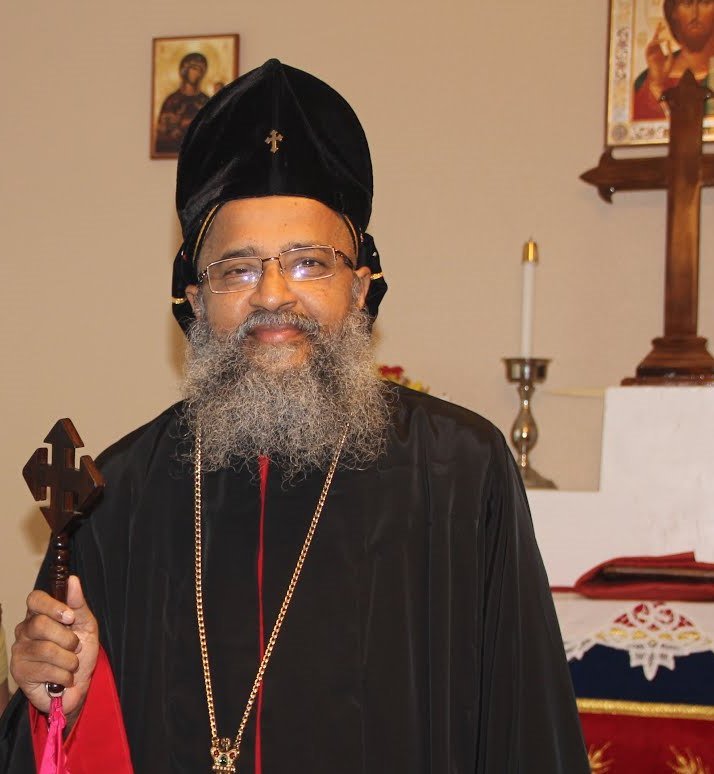 Our beloved Zachariah Mar Theophilos, Metropolitan of the Malabar Diocese was called to the heavenly abode on Tuesday, October 24 at 3.40 pm Indian time.Mortal remains of Metropolitan His Grace Dr.Zacharia Mar Theophilos will be taken to Mount Hermon Aramana, Chathamangalam, Kozhikode after 9.30 pm ( Indian time on Tuesday, October 24) and will be shifted to Kozhikode Cathedral Church by 12 am.The funeral procession to Coimbatore will begin by 1 pm Indian time on Wednesday, October 25 and will reach Thadagam Ashram by 12.30am ( Indian time ) on 26th October, Thursday. The final session of Funeral Service will begin at 10 am ( Indian time ) on Thursday,26th October 2017 at Ashram Chapel.
H.H.Bava Thirumeni will lead the service with the association of other Metropolitans.
A brief information about Thirumeni
His Grace, a member of Chengaroor Pally.( St Geroge Orthodox Church, Chengaroor, Niranam Diocese), was born on 16 September 1952 to Mr. MP Chandapillai and Mrs. Achamma Chandapillai, Manjanamkuzhiyil, Puthussery South Post, Kallooppara, Thiruvalla. He had his early education @ M.G.D High School Puthusserry, and college education at Marthoma College, Thiruvalla. After taking his Bachelors Degree in Science (BSc Maths) from the University of Kerala, he joined Orthodox Theological Seminary, Kottayam, for theological studies. After his Graduate Degree in Sacred Theology (GST) from Orthodox Theological Seminary, Kottayam, he joined the Bachelor of Divinity (BD) degree at the Senate of Serampore University. After taking his MTh from FFRRC, Serampore, he completed research studies in "Bible and Holy Land Past and Present" at St George College, Jerusalem. The St Vladimir's Orthodox Theological Seminary, New Jersey, USA, conferred on him a Degree of Doctor of Ministry in the faculty of Theology for his dissertation, "Strengthening Prayer Life in Parishes".
He has widely traveled in the Gulf and European countries. He received the order of Deacon from His Grace Yoohanon Mar Severios in 1977. On 15 May 1991, His Grace Dr. Philipose Mar Theophilose Metropolitan ordained him a Priest at (Chengaroor Pally) St George Orthodox Church, Chengaroor. He served the church as full-time General Secretary of MGOCSM from 1999 onward and held the post of Warden, Student Centre, Trivandrum and Kottayam, Visiting Faculty of St Basil Bible School, Sasthamcotta, Governing Board Member of Thadakam and Manganam Ashrams.