Houston Area MGOCSM to Host English Lenten Evening Prayers.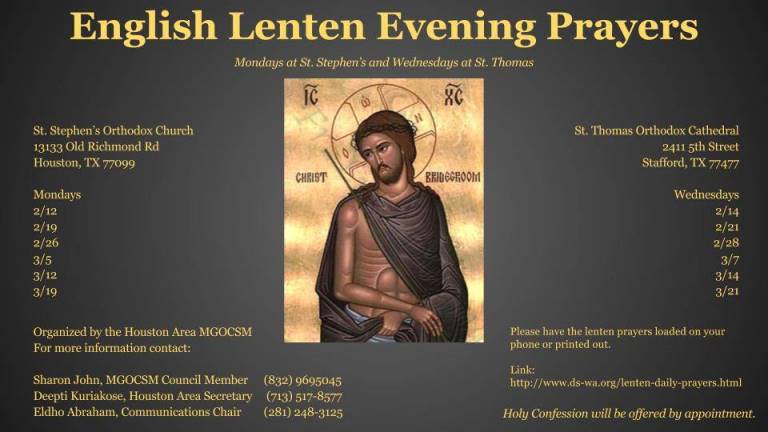 Houston MGOCSM will be organizing English Lenten Evening prayers on Monday and Wednesday nights starting Monday, February 12 at 7 PM. Holy Confession will be based on appointments made in advance with our Achens.
Monday evening prayer will be at St. Stephen's Orthodox Church and Wednesday evenings will be at St. Thomas Indian Orthodox Cathedral.