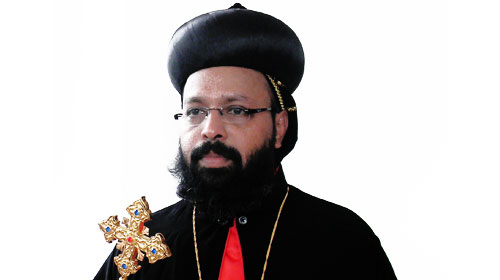 February 15, 2018
From Sreyas Aramana
Adoor, Pathanamthitta Dt., Kerala, India
We are deeply shocked and saddened by the unspeakable tragedy and violence that occurred at the Marjory Stoneman Douglas High School in Parkland, Florida on February 14, 2018, that killed at least 17 children and adults and wounded several others.
This senseless act has shaken our entire community, and it continues to add to the number of mass shootings that have taken place in the United States in recent times. While we condemn this act of violence, we pray for our leaders, those in civil authority, and all people, that we may have the strength and courage to act for peace and love in our society. May it not lead us to division, but to greater unity and understanding of one another so that we may be free from all violence and hatred.
The Diocese of South-West America of the Malankara Orthodox Syrian Church offers our deepest condolences to all who are mourning the loss of their loved ones and prayers for the eternal rest of those who have departed from this temporal world. We implore our Lord God to bring healing to all those who were injured, grant peace and comfort to the victims and their beloved families, grant strength to all those in public service who daily risk their lives for the safety of others, and to gather our communities to continue to offer prayer, love and support to all those affected by this tragedy.
As the Psalmist David reminds us, "The Lord is near those who are broken-hearted, and He will save the humble in spirit" (Psalm 33:19 OSB). May our Lord God have mercy upon us all, and may we find strength and refuge in His presence during this Great Lenten season.
Dr. Zacharias Mar Aprem
Assistant Metropolitan