Chapel Fund-Raising Raffle - Prize Winners
The Raffle Prize Draw Event was held at the Urshlem Diocesan center after the Holy Qurbana on Saturday, February 18th, 2017. The Diocesan Metropolitan, H.G Alexios Mar Eusebius presided the event. The senior priest in Houston area, Rev. Fr. John Geevarughese Judged the draw. The Fund-Raising Convener, Fr. Raju M. Daniel, Secretary, Mr. George Geevarughese and the Raffle Coordinator, Mr. Thomas Poovathoor along with the Diocesan Secretary, Fr. Philip Abraham, the Malankara Sabha Managing Committee members elected from the Diocese and the Diocesan Council Members supervised the event.
Each digit of the winning numbers were drawn using 10 balls (marked with digits 0 to 9) from a revolving wheel basket, witnessed by all the faithful who attended the event. The Metropolitan inaugurated the draw by drawing the first digit of the winning number. After drawing the 3 winning numbers, the officials identified the counterfoils of the winning tickets, which were sold to the following individuals.
First Prize - The 2017 Model Mercedez Benz GLE350 SUV
Ticket number: 18202 Sold by St. Thomas Orthodox Cathedral, Houston to Robin Karikottu, a member of the Immanuel Marthoma Church, Houston.
Second Prize – 3 Ounces (12 Pavan) of 24 Karat Gold
Ticket Number: 16225 Sold by St. Thomas Orthodox Church Whittier (Los Angeles) California to the Parish member, Sheeba Mathai, Los Angeles
Third Prize – Two air Tickets to the destination of the Winner's Choice
Ticket Number: 15217 Sold by St. Gregorios Orthodox Church, Houston to the Parish member, Mr. Yeldho Peter, Houston.
The scanned copy of the original drawing record of the winning numbers, signed by the Judge and the officials and the Ticket Counterfoils are given below.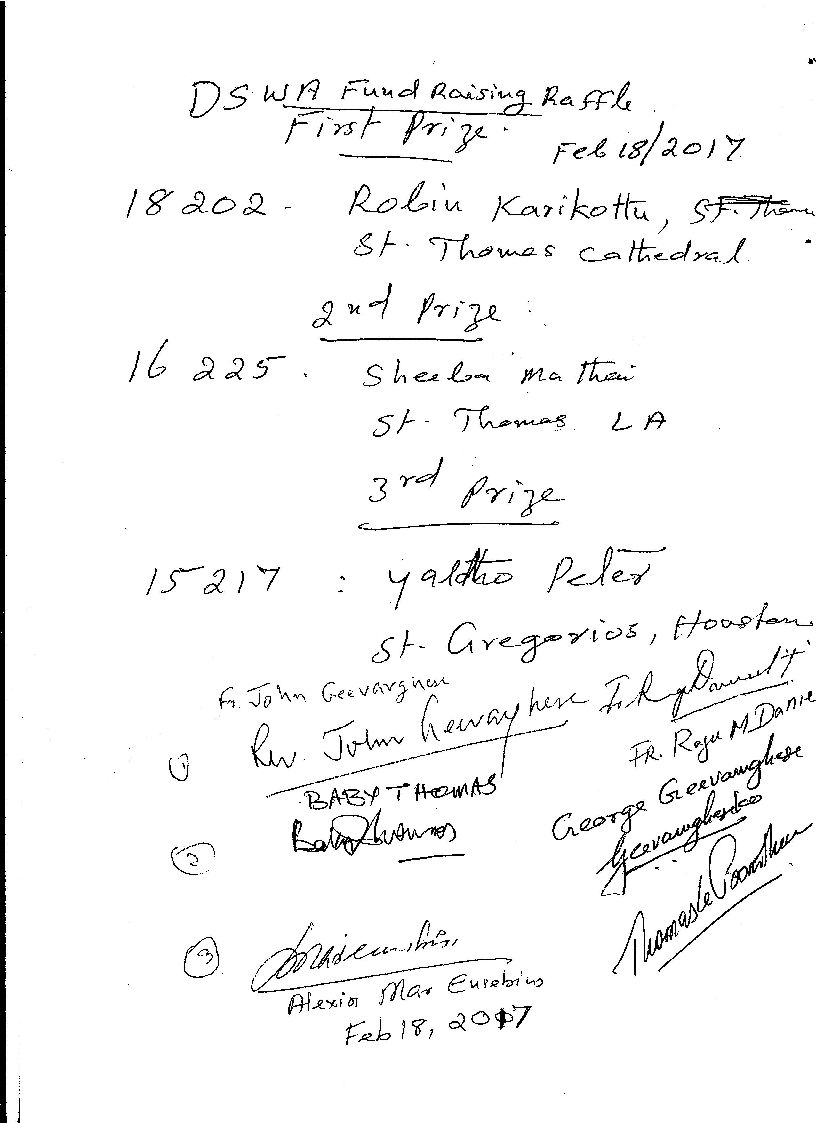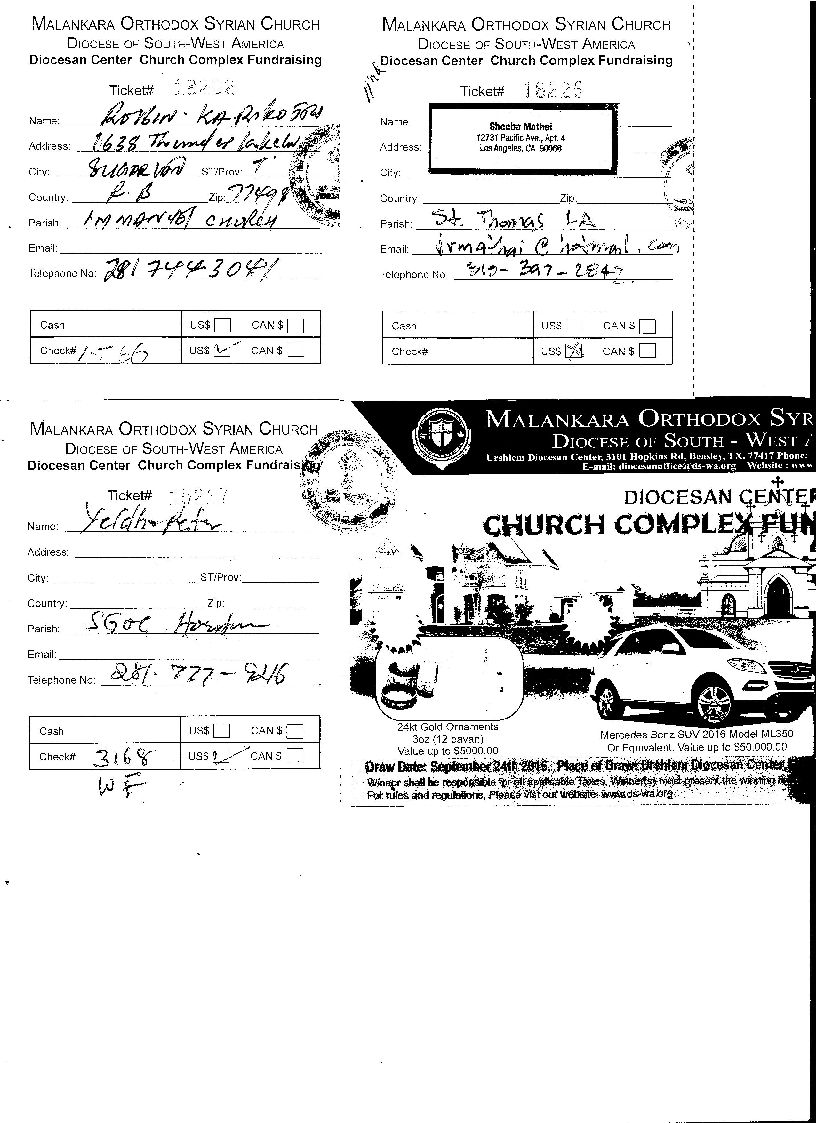 A detailed report of the event including pictures will be posted later.
Report provided by: George Geevarughese, The Fund-Raising Secretary.