Coptic Orthodox Church Attack: Official Statement from the Diocese of South- West America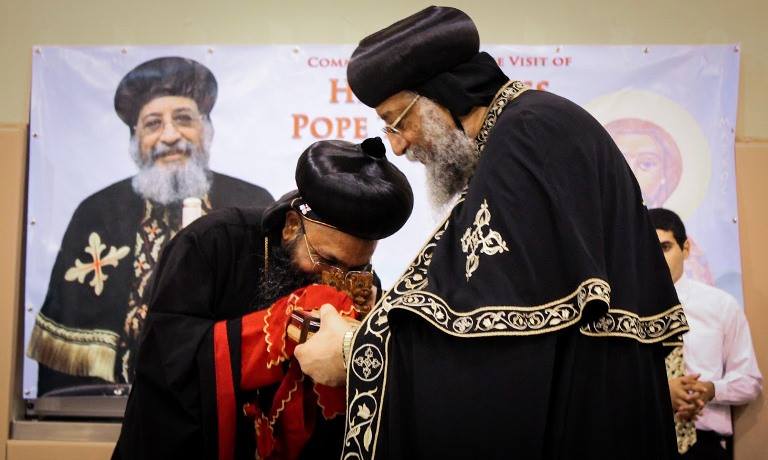 We express our solidarity with the Coptic Orthodox Church who suffered the loss of life of their faithful during Palm Sunday Services at the St. George's Church in Tanta, Egypt and St. Mark's Cathedral in Alexandria, which is the Coptic Patriarch's Cathedral Church.
As we celebrated the joy of Christ's entry into Jerusalem, we are saddened that people with malice in their hearts would corrupt this joyous day by killing innocent lives. We must pray for our brothers and sisters of the Coptic Orthodox Church and all Christians suffering around the world because of war and persecution. At the same time, we must pray for those who hate us, and hate the church, and hate the Faith that our Lord Jesus Christ has given to us. As the Lord has taught us, "But I say to you, love your enemies, bless those who curse you, do good to those who hate you, and pray for those who spitefully use you and persecute you, that you may be sons of your Father in heaven…" (St. Matthew 5:44-45).
Yours in His Ministry
Metropolitan Alexios Mar Eusebius