Diocesan Center Chapel Raffle Draw date changed to February 18th, 2017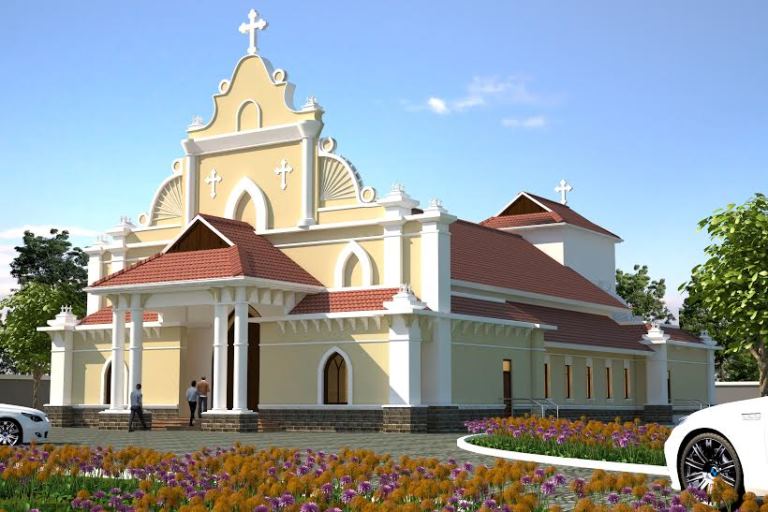 Ancient (Kerala) Syrian Orthodox Church Plan
Approximately 9000 sq. ft.
300 Seating Capacity.
DSWA/C/09/2016
July 29, 2016
Blessings to our Cor-Episcopoi, Priests, Deacons, Parish Managing Committee Members, Fund Raising Committee Members, Diocesan Assembly Members and all the faithful of our Diocese,
Dearly Beloved,
Hope you all are having a great summer vacation. As you all know, the fund-raising for the Diocesan Chapel construction is progressing well in most of our parishes. We are in the process of signing the construction contract and hoping to start the construction shortly. Now it is urgent to raise the needed funds as soon as possible.
Even though, the sales of the raffle tickets are going well in most of the parishes, we are nowhere near to achieve our target. The fund-raising committee made an evaluation of the progress of the sales, during the meeting this week and determined that there is not enough time left to reach the target before the set draw date. So the committee recommended to postpone the draw date to February 18th, 2017. The sales of the tickets shall be closed by January 21st, 2017 to allow us enough time to collect the counterfoils and tally the accounts before the draw date.
We urge all the Parish level coordinators to distribute the tickets to all the families in your parish and encourage them to participate in this needy and great cause, by purchasing the tickets themselves and selling the tickets to their friends of other denominations. Please ask them to keep the tickets with them until January 21st and try to reach their target of 5 tickets per family. Also encourage the affordable members to purchase large amount of tickets for $1,000; $2,000; $3,000; $5,000 and up which will be recognized through displays in the chapel foyer. The counterfoil shall be sent to the raffle coordinator soon after January 21st, 2017 and the unsold tickets from your parish shall not be returned before that date.
We exhort all our members to support and cooperate with the Parish Coordinators, Regional Coordinators and the Central Officials in their effort to achieve our target of 1.5 Million dollars for this project of ours.
May the intercessions of St. Mary and all the holy saints be a stronghold for us all.
Your Shepherd in Christ,
Metropolitan Alexios Mar Eusebius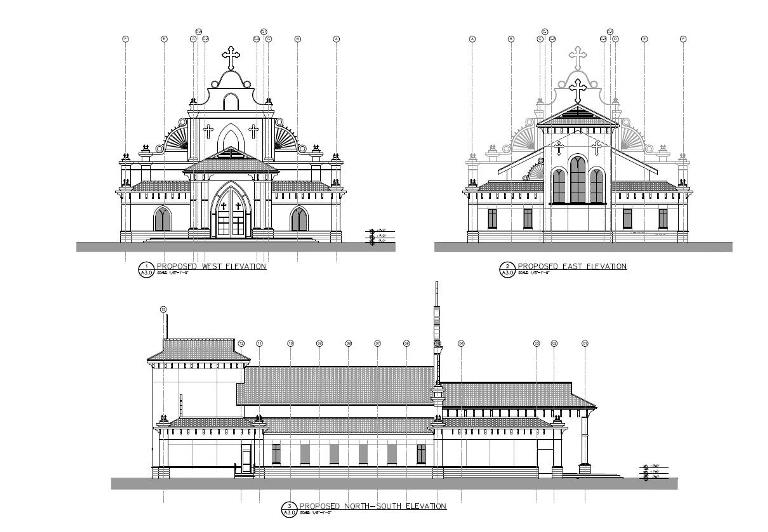 Inside processional path around the Sanctuary and Altar
Side rooms on both sides of the Altar