Diocese to celebrate 8th Annual Diocesan Day on Sunday, June 11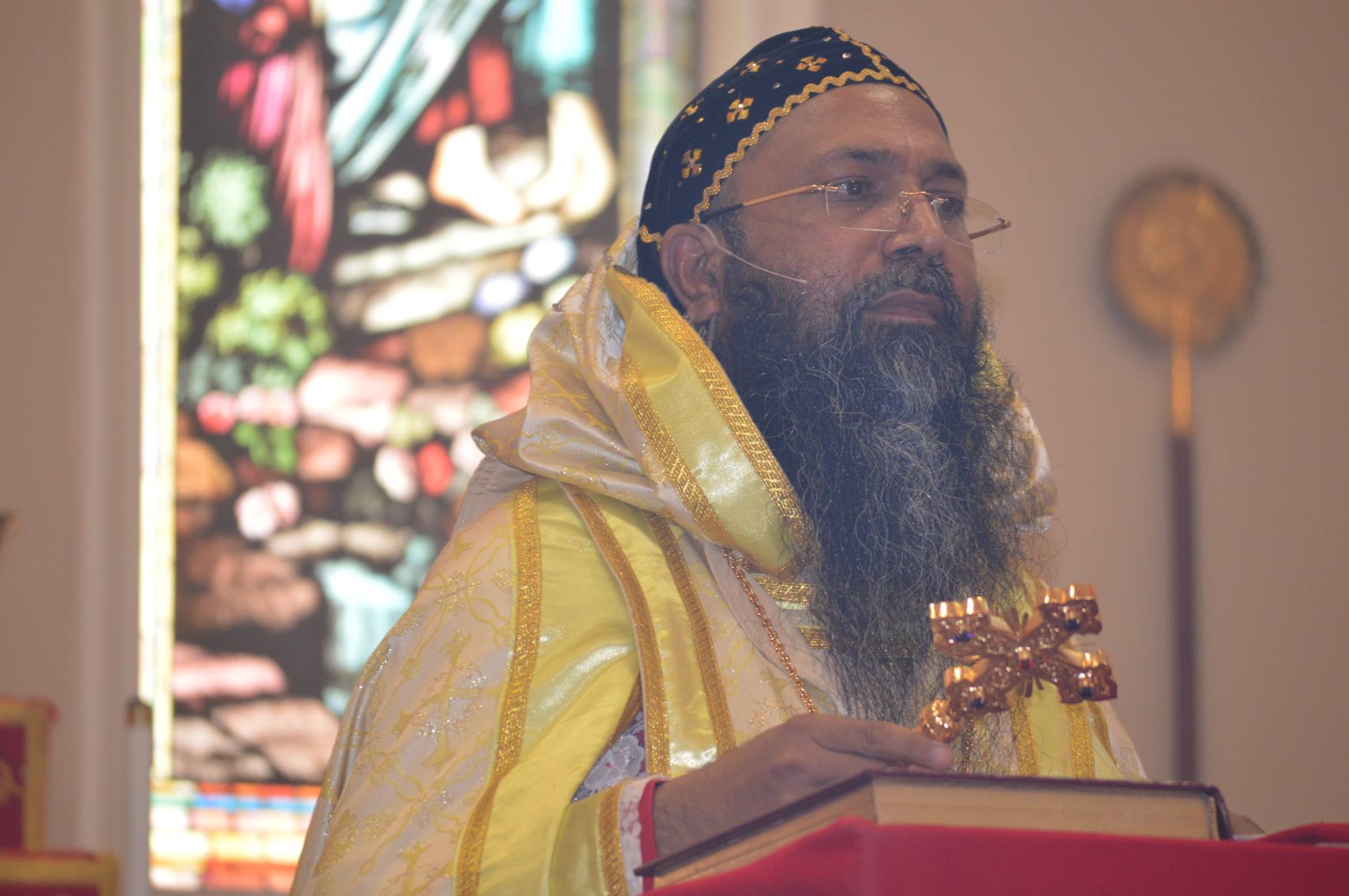 DSWA/C/06/2017 May 27, 2017
Blessings to all our Cor-Episcopoi, Priests, Deacons, office bearers, Diocesan Assembly Members and all the faithful of our Diocese!
Dearly Beloved,
We offer praises and thanksgiving to God Almighty for the blessings showered upon us, our clergy, and all the faithful members of our diocese since the inception of our diocese in April, 2009. We take this opportunity to first and foremost reflect on the prayers and sacrifices of our most beloved predecessors along with all the clergy and laity who pioneered the mission and growth of our Church in North America. Today, we experience and bear witness to the fruit of their labor with established parish communities and places of worship for our faithful across the North American continent along with expanded ministries that seek to cater to the varying age groups and growing spiritual needs of our faithful.
As we complete eight years, we offer praises to God for the progress of our diocese, both big and small goals we have accomplished. This year, we are blessed to see the publication of a new unified liturgical book which was a project initiated several years back, and we express our gratitude to all who have labored countless hours to fulfill this dream. Now as our diocese continues to work towards the dream of a comprehensive diocesan center to include many of the aspired projects such as a chapel, an Orthodox village, counseling center, monastic community and more, we seek the ongoing prayers and support of our clergy and laity. We are anticipating the first of the projects, the construction of the proposed chapel, to commence on August 6th on the blessed Feast of Transfiguration. The newly elected diocesan council has been continuing the work initiated by the previous council, and although the initial signed contract period lapsed due to several delays and other circumstances beyond our control, we place our trust in God and will be faithful to His will. Details of the progress and plans will be communicated in due time.
As it has been in practice, the diocesan day is celebrated annually on the first Sunday of June. This year since the Feast of Pentecost is celebrated on the first Sunday of June, the diocesan day will be celebrated on the following Sunday, June 11th. We exhort all our parishes to conduct a fitting celebration at the parish level on this day by remembering our diocese during the celebration of the liturgy and offering a special prayer for the diocese, its ministries, and all our clergy and faithful. Along with the Vicar, it would be appropriate to have the elected parish assembly member give a brief update on the current projects and initiatives of the diocese.
We urge each family to participate in the annual diocesan day collection and offer your ongoing prayerful and financial support for the diocesan operational needs and both current and future ministries and projects of the diocese. Further details including a brochure for distribution will be communicated to all parishes by the Diocesan secretary.
We thank God for allowing us to serve as the shepherd of this diocese since its inception and seek your most valuable prayers for wisdom, guidance, and strength from our Lord to fulfill the responsibilities entrusted to us.
May the intercessions of St. Mary, the Holy Theotokos, St. Thomas, our Apostle in Christ, and all the holy saints be a stronghold for us all.
Your Shepherd in Christ,

Alexios Mar Eusebius
Metropolitan
Diocesan Day Prayer
Glory be to the Father, and to the Son, and to the Holy Spirit, now, always, and forever. Amen.
O compassionate and merciful God, we seek Your blessings and guidance as we celebrate our diocesan day. We thank You for the blessings You have showered upon our diocese throughout these past years. We remember the guidance and able leadership of all the Metropolitans and clergy who led the church in North America, especially those who have entered eternal rest. We also remember the lay leaders and pioneers who were instrumental in establishing parishes throughout the country, and we uphold them in this prayer as we celebrate the fruit of their ministry.
We pray for His Holiness the Catholicos, all the members of the Holy Episcopal Synod, and especially our Diocesan Metropolitan. Lord, continue to grant them wisdom and grace to shepherd Your Holy Church. We pray for all the priests, deacons and seminarians of our diocese, and praise you for their ministry to our Church. We pray for each one of our elders, parents, youth, and children, that they may grow in Your divine grace and wisdom.
We pray for this nation, for our president and our leaders. As an immigrant community, we thank You for giving us the opportunity to freely worship in this country. May we be a witness to this nation by reflecting Your love in everything we do.
O Lord, send forth Your blessings upon all our parishes that they may be filled with Your love and grace. May our parishes and families grow in unity and work together creating bonds of true Christian fellowship. May we not boast in what we do but see Your guiding hand in all things.
We pray for all the ministries of our diocese, that they may be strengthened and serve to cater to the spiritual needs of Your children. We especially pray for our children and youth. May you direct them in Your holy path and guide them to make decisions that please You. May You raise new leaders from among them that will serve Your Holy Church and work for Your glory and honor.
O Lord, we pray for the proposed project the diocese has set forth for a comprehensive diocesan center. Send forth your wisdom and discernment upon us so we may move forward and accomplish the many goals we have for our diocese. Enable us to fulfill our responsibilities as a diocese and serve as a model for others. May we be a diocese that is united in one spirit and work together as one body so that Your holy name may be glorified, along with Your Father and Your Holy Spirit, both now, always, and forever and ever. Amen.