Subdeacon Saju Varghese will assist the Ministry of Liturgical Resources in publishing the liturgical resources for the Diocese.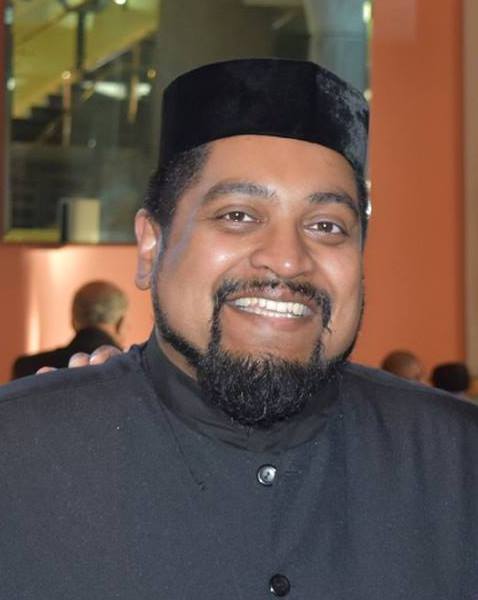 LRD News : We'd like to introduce you to Subdeacon Saju Varghese, who will be working over the next 12 months to help bring more liturgical resources to publication! Please keep Semassan in your prayers!
http://ds-wa.org/about-liturgical-resource-development.html
+++
Subdeacon Saju Varghese was born and raised in the suburbs of Chicago, Illinois. His home parish, St. Gregorios Orthodox Church, Oak Park (now Elmhurst), played an important role in his upbringing and foundation in the Church. He was guided into ministerial life by many influential figures, especially his parish priest, Fr. M.K. Thomas, who took special interest in his spiritual growth. Semassan earned his B.A. in Religious Studies from the University of Illinois in Champaign-Urbana (UIUC, 2002-2005) at which time he was actively involved in the ministry of the Orthodox Christian Fellowship on campus. He participated in the spiritual life of both the Three Hierarchs Greek Orthodox Church and the St. Nicholas Antiochian Orthodox Mission while completing his undergraduate degree. His experience and growth under the spiritual watch of these three parishes and their priests was invaluable.
Following his B.A., Semassan began to study the Syriac language at the St. Ephrem Ecumenical Research Institute, Kottayam (SEERI, 2005-2006) before beginning his theological education and training at the Old Theological Seminary, Kottayam (OTS, 2006-2011). Studying at OTS afforded Semassan the incredible blessing of praying the Shehimo in both Malayalam and Syriac for his five years in addition to experiencing the fasts, feasts, and life of the Church in the ancient seminary chapel. Semassan was ordained as subdeacon by H.G. Alexios Mar Eusebius Metropolitan in May 2010 before entering his final year of seminary. While at seminary, he was blessed with the opportunity to formally study West Syriac Liturgy and the Syriac language under the tutelage of Fr. Dr. Baby Varghese as well as liturgical music under the guidance of Fr. M.P. George of the OTS. It was during Semassan's 2nd year at OTS that he began the work of versifying the prayers of the Church in English.
When Semassan returned to the United States following seminary, he was appointed as the Youth Minister of the Western Region (Los Angeles, San Francisco, Sacramento, Phoenix, and originally, Seattle) of the Diocese of South-West America (DSWA, 2011-present) by Metropolitan Eusebius. In 2015, Semassan completed both his M.A. in Clinical Psychology (Specialization in Marriage and Family Therapy) and a three-year appointment as Assistant Director of the Sunday School of DS-WA. Since beginning his ministerial service in 2011, Semassan has worked diligently with others, including the current members of the Ministry of Liturgical Resource Development (LRD), to develop, edit, versify, and publish numerous liturgical texts over the years. He is incredibly excited by the opportunity to work of the LRD full time and indebted to Metropolitan Eusebius for his unwavering support for the growth of the Church in America. Semassan is looking forward to a blessed and productive year as he continues to collaborate with the enthusiastic and skilled liturgical team of the LRD